Lighthouse J.C.J. van Speijk Egmond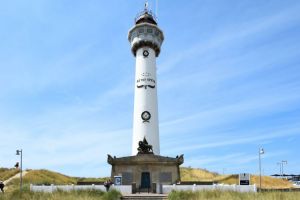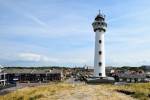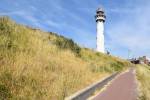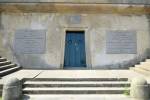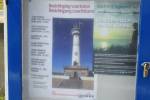 He proudly perched high on the dunes: our lighthouse, called after JCJ van Speijk. The Lieutenant van Speijk blew himself and the crew up in the port of Antwerp in 1831, so he did not felt into the hands of the Belgians. For centuries the Egmond lighthouse is a beacon for sailors. Yet every night the Van Speijk shines his familiar light over the sea and the village!
The view from the lighthouse is fantastic! Every Friday in July and August you can climb the 137 steps of 19-21 clock. Cards for sale at the KNRM boathouse (Boulevard Zuid 5).
Characteristic
Name: J.C.J. van Speijk
Built: 1833
Tower height: 28,0 m
Light height (above sea level): 37,0 m
Floors: 6
Stair treads: 137
Manned: No
Open to the public: Every friday in July and August from 19.00 till 21.00 hours.
The lighthouse is at the boulevard of Egmond. This Jan van Speijk lighthouse already exists for over 175 years. The current lighthouse, which is named after one of the biggest sea heroes in history, has a big light that shines over the sea and the dunes. Before the Jan van Speijk lighthouse came, there were two lighthouses in Egmond aan Zee, the southern tower and the northern tower. The current lighthouse is right next to the boulevard and can be seen from the entire village. It is mainly recognizable by its striking white color.
Furthermore Lighthouse J.C.J. van Speijk Egmond is near the following sights: Museum of Egmond (±300 m) & Slotruïne (±2,4 km).
For information:
Vuurtorenplein 1, Egmond aan Zee