1

Lighthouse J.C.J. van Speijk Egmond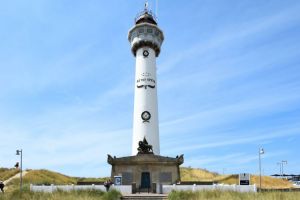 He proudly perched high on the dunes: our lighthouse, called after JCJ van Speijk. The Lieutenant van Speijk blew himself and the crew up in the port of Antwerp in 1831, so he did not felt into the hands of the Belgians. For centuries the Egmond lighthouse is a beacon for sailors. Yet every night the Van ...
2

Zee Aquarium
Hier ziet u 43 aquaria met vissen uit alle wereldzeeën; zoals de bekende schol, kabeljauw, roggen enzovoort maar ook enorme wrakbaarzen afkomstig uit de Atlantische oceaan, tonijnen uit de Middellandse zee, een enorm tropisch koraalrif, Rif-haaien en honderden Piranha's. Ook een expositie van een skelet van een potvis. Daarnaast is er een ...
Book tickets online