Alkmaar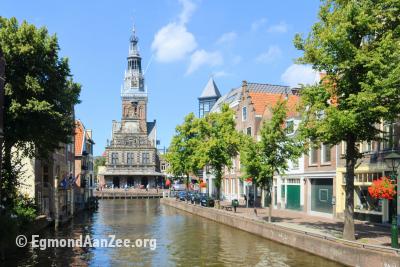 Alkmaar is a city which is more than 750 years old, and therefore it has a beautiful center with many historical buildings. If you dare to dive into the network of the historical streets and alleys of the old center you will be amazed. The narrow alleys with secular premises accommodate special, unique and especially nice shops.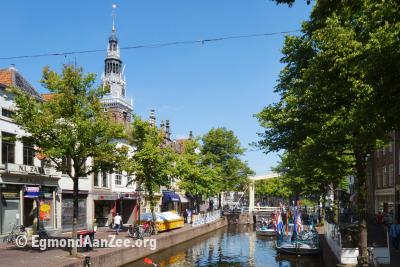 Alkmaar is the second biggest city in Noord-Holland. The old city counts 400 monuments. The street pattern has not changed over the last centuries. Along the canals there are merchant houses from the seventeenth century and there are various courtyards. This sociable city is perfect for a nice walk along the many monuments. Along the way you can enjoy nice canals, bridges, joyful terraces, restaurants and a lot of nice shops.
Shopping
Everyone who wants to go shopping in Alkmaar can find something there. Alkmaar is a shopping city which does not get a lot of publicity, but it is absolutely worth a visit. Did you know that Alkmaar is the second biggest shopping city of the Netherlands? This is because of the huge offer of different kinds of shops in the city. It is a compact center, which makes sure that all the shops are close to each other. The old heart of the city has many historical shopping streets. In the nice streets you will find various famous stores. A few minutes' walk away from the inner city, you will find a furniture mall and the roofed in shopping mall 'Noorder Arcade'. You can find many big stores in there with a wide array of toys, electronics, clothing and sportswear. Every Thursday the shops are open until 21.00.
[ Due to corona covid-19, it is (still) unclear when the Alkmaar Cheese Market will take place in 2021. ] Alkmaar is mostly famous for its cheese market. From April until September, every Friday morning people trade cheese in a traditional way. During the cheese market the cheese carriers' guild takes care of the transport and the weighing of the cheese. First the Waagplein will be ...
Museums
Alkmaar is most famous for its cheese market, but there are more sights which are worth a visit. There is no way you can get bored in Alkmaar. There are churches, mills and various museums:

Het Stedelijk Museum Alkmaar geeft een levendige en overzichtelijke presentatie van de ontwikkeling van de stad en de omgeving. Vijf eeuwen roemruchte geschiedenis, zoals het Alkmaars Ontzet van 1573 en de rijke Gouden Eeuw trekken aan u voorbij. Op de eerste verdieping brengen foto's en filmbeelden de bezoekers in aanraking met de Moderne Tijd. Ook treft u schilderijen van kunstenaars ...
The Dutch Cheese Museum is housed in the monumental Weigh house, in the centre of Alkmaar, a city famous for its cheese. The preparation of dairy products throughout the centuries, trade and rural life are all exhibited in this museum. The collection imcludes historical utensils in the preparation of dairy products, film- and photographic images and paintings (including 24c 16th century ...
Bier is al een paar duizend jaar de populairste alcoholhoudende drank in onze streken. Maar hoe wordt het gebrouwen? Wat is mouten en waarom is gist zo belangrijk? Nationaal Biermuseum De Boom vertelt het u allemaal aan de hand van gereedschappen, apparatuur en machines waarmee de afgelopen tweehonderd jaar 'het gouden nat' werd geproduceerd. Antieke vervoermiddelen als een handkar en ...